A DD!

I kinda got a DD today. Collaborated with

to come up with a script that helps with note searching.


We also won first place in

's collaboration contest: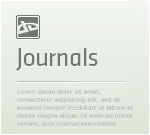 Winners of the dA related Collaboration Contest!| Join #deviantART-Related | Chat in #dARelated | Browse ~darelated |

:dalove: I announced the deviantART Related Collaborations Contest about two months ago, and during the time it ran, received about twenty different, amazing entries! As every entry was in some way a collaboration between two or more people (and some entered more than once), that means about 35 people participated altogether. It was great to see so many people, often from different mediums and areas of the site come together to collaborate and create something together. :happycry: Thanks so much to every single participant :love:

:noes: So many amazing entries, and only f



Thanks for all the support guys!
__________________________
I've been on dA for a while now, and I can't count how many times I've clicked the button and done CTRL+F just to find a past note in my giant stack of notes. Its incredibly inconvenient, which to solve the problem is really a simple feature to add (says my husband who is a well experienced software engineer). I have no idea why it hasn't been added yet with all the updates this site has gone through. I know there's a demand for it, YOU know there's a demand for it. So I will hug deviantArt forever if they finally just DO it.



Please fav, search, share, etc. to let everyone know. Thanks!